Female journalists and media managers have been challenged to mainstream gender in the newsroom. The challenge came at the second leg of the house-to-house visit by the Wole Soyinka Centre for Investigative Journalism (WSCIJ) to some media houses in Abuja as part of the Report Women! Female Reporters Leadership Programme (FRLP).
The visit which took place as a chat on gender policy and practices with members of staff, including top management and head of desks of media houses between Wednesday 10th and Friday 12th April 2019, was made to the Abuja offices of News Agency of Nigeria (NAN), Leadership Newspaper, Daily Trust Newspaper and Premium Times.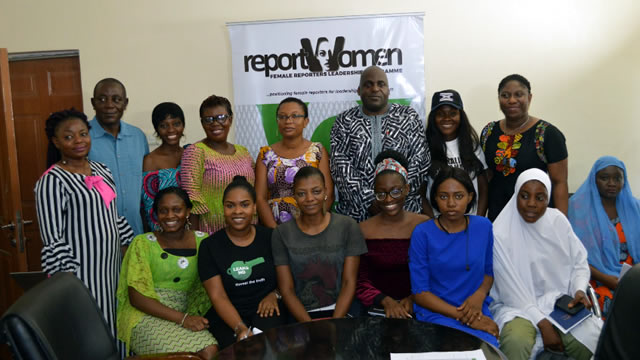 Adeolu Adekola, WSCIJ Senior Programme Officer, explained that the visit was not a take-over or matriarchal campaign, but an inclusivity advocacy geared at ensuring gender mainstreaming in the reportage and leadership status of newsrooms. He further revealed that the survey of 15 media houses conducted by WSCIJ shows lack of well-defined policy addressing gender issues in newsrooms.
Speaking at NAN, amember of WSCIJ's faculty and Managing Partner of The Eugenia Abu Eugenia Abu Media, Eugenia Abu, urged female journalists to create opportunities for themselves in the newsroom, prove that they are worth the salt, and always prepare themselves for the future.
In her reaction to the presentation on gender policy and practice in newsroom, Hadiza Aliyu, Head, Science and Health Desk, NAN, noted that NAN has a crèche for nursing mothers among other facilities, which make up for the lack of a codified policy.
NAN's Editor-in-Chief, Idris Abdulrahman avowed that the Health and Gender Desk of NAN would be strengthened. He further promised to convince the management to introduce trainings for staff on gender mainstreaming.
Speaking at Leadership Newspaper, another member of the WSCIJ faculty and an editorial management consultant with NigeriaInfo, Rotimi Sankore, called for specialised in-house training of journalists on gender mainstreaming.
He said, "I always recommend to media houses to go out of their way to do specialised training on gender.You have to do it. If you have not done it, you are not really reporting the news.You are not getting the real context to the news; you are just reacting to what somebody told you."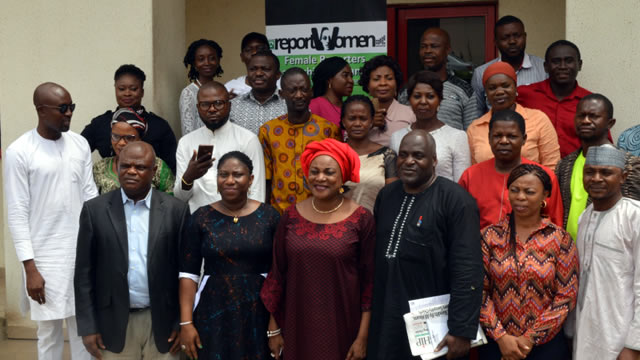 Christian Ochiama, Group Executive Director, Special Duties, Leadership Newspaper, remarked that the Leadership Newspaper newsroom is blessed with hardworking women who are upwardly mobile and thatthe organisation supports them.
In his words: "In Leadership, we have a policy towards women that is intended to encourage them to achieve and attain the height they are capable of. Female reporters are encouraged to bring their children to work and everyone help to supervise and make the children stay comfortable and have fun."
Theophilus Abah, Programme Director, Daily Trust Foundation, affirmed that Daily Trust has a couple of confident female reporters who know their onions and that the organisation is proud of. He however admitted that the issue of gender mainstreaming in the newsroom is worth considering.
He said, "The issue of gender inclusion is very big.As you continue to talk about it, we see the ramifications; it keeps expanding. Gender inclusion is not consciously incorporated in Nigeria media.So, it is an ongoing conversation".
Reacting to an observation made at Premium Times, that women shy away from being interviewed and are less vocal compared to their male counterparts, Motunrayo Alaka, WSCIJ Coordinator, lamented that the society raises the girl child to be silent, to the detriment of her confidence. She therefore urged women to speak up.