Education plays a foundational role in transforming human society. To achieve meaningful development, a nation needs inclusive and equitable quality education. The United Nations General Assembly proclaimed 24 January as the International Day of Education, to celebrate the role of education in brokering peace and development. As the world marks the fourth edition of the day with the theme "Changing course, transforming education", it is important to highlight the critical role of the media in transforming the Nigerian educational sector.
By utilising investigative reporting as a tool for societal development, the Wole Soyinka Centre for Investigative Journalism (WSCIJ) initiated the Regulators Monitoring Programme (REMOP), a media initiative geared towards reporting activities of government agencies, ministries, and institutions that have the oversight functions on particular sectors and or issues.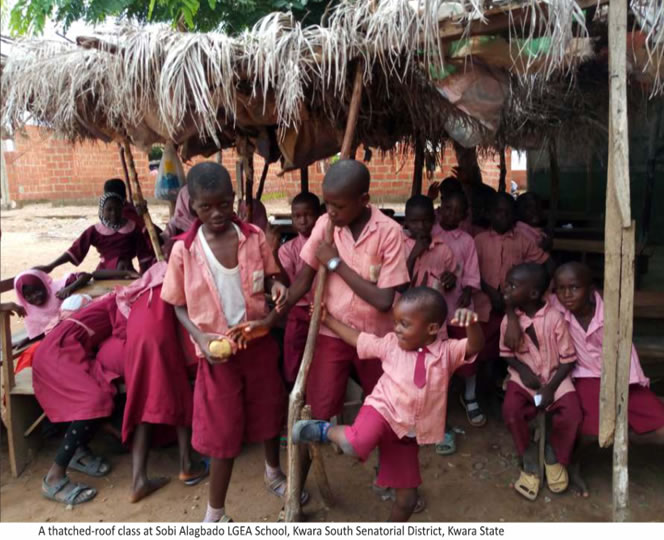 Through the REMOP project on basic education in Nigeria, WSCIJ equipped journalists to publish 58 stories on the state of education. The stories attributed inequitable access to quality education in Nigeria to insecurity, poor infrastructure, poor WASH facilities as well as child labour due to poverty. The project also enabled collaborations between media and advocacy organisations to publish stories that reflected the challenges in the sector.
Insecurity is one of the major issues affecting the education sector. Kidnapping: A nation weighed down by out-of-school children (1), a report by Juliana Francis of New Telegraph, under the REMOP project uncovered the effect of insecurity on schools in Zamfara, Niger and Kaduna, and the failure of the government to make schools safe for learning.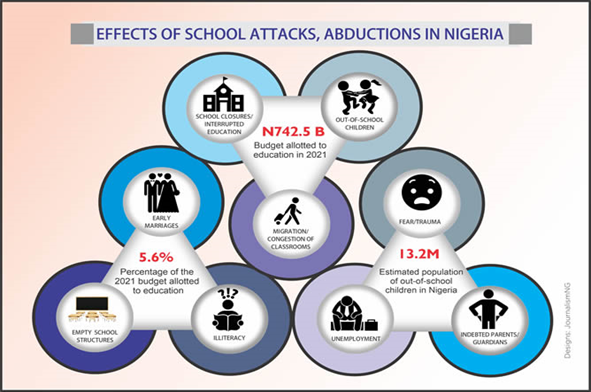 In a bid to promote positive change in the educational sector, the centre also developed and published a status report on basic education in Nigeria, and a photo book on the state of schools in Nigeria.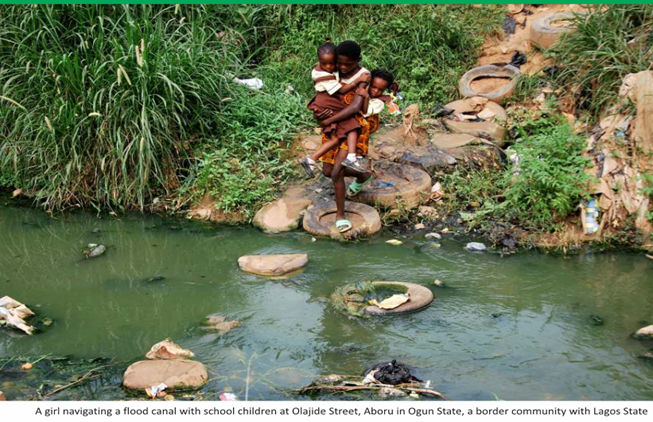 The COVID-19 pandemic further increased the challenges faced in the educational sector as Nigeria's Ministry of Education reported that the number of out-of-school children increased by 3 million to a total of 10.2million. WSCIJ, through its COVID-19 Reality Check project, facilitated stories that examined the effect of the pandemic on education and other sectors.  How COVID-19 turned schoolchildren to hawkers, a story published in The Nation by Ibrahim Adeyemi, documents the effect of the pandemic on schoolchildren who had to hawk on the street to survive.
To achieve inclusive and equitable quality education for all by 2030, the media needs to continue its whistleblowing responsibility to keep the government on its toes. As we commemorate the International Day of Education, WSCIJ reiterates its commitment to supporting the media in holding the government accountable by facilitating programmes that are geared towards the development of education.