The Wole Soyinka Centre for Investigative Journalism (WSCIJ) is celebrating Nigerian journalists for promoting transparency, holding powers to account and ensuring the dissemination of the right information to the public through their work. Like other professions, journalism is not an easy one and comes with its own share of challenges. From killings, to torture, exile, harassment by law enforcement officers, arrest, abuse and threats to safety, welfare and livelihood, the press in Nigeria is not totally free.
The WSCIJ spoke to some reporters in our network about their experiences as workers. Their narratives reflect the joys, pains and wins of this critical nation builders. This is what they had to say: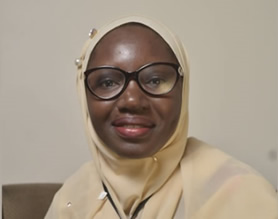 Lami Sadiq , Bureau Chief, Daily Trust  Newspaper, Kaduna
"I am proud to be a journalist in Nigeria. My greatest achievement is writing impactful stories that direct government and other relevant authority's attention to the plight of rural communities. Also, the ability to tell people's stories and project their voices through my report has been an achievement. My experience as a journalist has been multifaceted. It is always great when my stories make positive impact. There is excitement and a sense of accomplishment at that period. However, there have been times I have received threats and genuinely thought I was in danger. At those times, my experience has been frightening. And then there are frustrating times when I cannot get access to information or relevant authorities to speak on an issue. But it has all been worth it and I would not change it for anything. On this Workers' Day, what is worth celebrating about journalism in Nigeria is the doggedness of Nigerian journalists who never give up despite the difficult terrain we practice. In the face of the COVID-19 pandemic, multiple security threats and poor access to information, Nigerian journalists continue to push on, bringing impactful stories to the fore, sometimes even at the expense of their lives."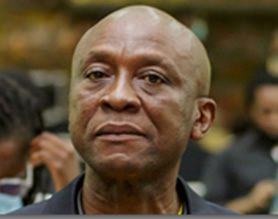 Ikechukwu Ibe, Photojournalist, Daily Trust Newspaper
"My experience as a journalist has been wonderful for the fact that l am a Soyinka Laureate. Also, the experience of going places in the course of carrying on my duties. The ugly side of my work is the hazards involved while on duty. For example, l have been manhandled several times by both security agents and mobs. Nevertheless, I am proud to be a journalist in Nigeria."
Justina Ashishana, Niger State Correspondent, The Nation Newspaper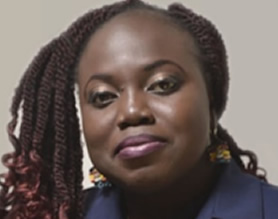 "When journalists write the stories of issues affecting people and other profession, there is no one to defend us or write about issues affecting us when the time comes.  My experience working as a journalist in Nigeria has opened me up to a lot of opportunities within and outside the country. It has been really good because I have been able to do stories about people and bring their issues to government. Some bad side of the job is the threats from government and individuals, the mental and psychology trauma faced sometimes in the field and in the cause of pursuing some stories, having no insurance which means you are not insured when anything happens when carrying out the job, having little time for myself and my family. My greatest achievement has been being able to tell the stories of people who ordinarily would have remained untold. Being able to make the government recognise the need to address pressing issue affecting the masses in Niger state and being able to expose wrongdoings against women and children. On this Workers' Day, it is worth celebrating journalists carrying out investigative reports and holding government accountable and also, media organisations that defend the rights of the people are springing up, that is worth celebrating in Nigeria."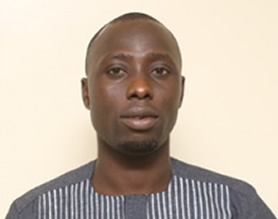 Mojeed Alabi, Deputy Head, Investigations, Premium Times, Lagos
"My greatest achievement in the journalism profession is impacting lives. For instance, I have reported the dejection of a brilliant but poor student whose case was taken up by a philanthropist. Today, the daughter of an "ogi" (pap) seller is a proud student of the University of Ilorin. The pen made that possible. My experience working as a journalist in Nigeria is one of mixed grill. There are wonderful experiences and there are sad moments. Wonderful moments include when you report and actions are taken by appropriate individuals or institutions to right whatever wrongs identified. But there are moments when we report about the ills in the society especially cases of corruption and expose possible culprits but the society rise against us accusing us of being too harsh, asking what our interests are and whether the exposed individual(s) is or are the only one committing such crimes. It can be frustrating. In all, there are truly so much to celebrate in the journalism profession on Workers' Day. Though we still battle the scourge of fake news, misinformation and disinformation, celebrating the ruggedness of Nigerian journalisms despite the poor economy and poor welfare packages, is worth it, after all and I am proud to be a journalist in Nigeria.
Way forward for journalists and press freedom in a new media climate
As we move from the celebration of journalists as workers today, to the commemoration of the World Press Freedom Day on the 3rd of May, it is important to underscore the fact that a lot needs to be done by government, media owners and civil society organisations to improve the atmosphere and create an enabling environment for journalists to thrive and for the press to be truly free. Freedom of the press and other work conditions that will ensure the sustainability of the media in Nigeria is non-negotiable. Recommendations from WSCIJ's interventions such as the survey report on the support available to Nigerian Journalists during COVID-19 and the In-depth media conference brought forward the need for the media to be intentional in securing the change it desires. Journalists and media houses need seek ways to collaborate on projects and activities that will sustain their mission. Due to the dynamic nature of the world, journalists will require updated new media skills for a digital world. Journalist must uphold the ethics of the profession, uphold honour, truth, accuracy, fairness and balance in their reporting. Courage and trust will be great allies. Media owners and managers will do well to prioritise the safety of their workers, insurance and other needed support in addition to fair and consistent wages. More than ever before in the history of the country, Nigeria needs a media that is truly free.
Happy Workers' Day!