The Wole Soyinka Centre for Investigative Journalism (WSCIJ) had an incredible 2021. We accomplished an effective engagement of 52 stakeholders from 41 organisations, trained and mentored 74 reporters from 43 media organisations, engaged 63 resource persons from 54 organisations, honoured 14 reporters and two honorary award recipients from 15 organisations, held 24 media events across different projects, and enabled 81 stories through our various projects – REMOP, Report Women! Female Reporters Leadership Programme, Child Labour and Free to Share.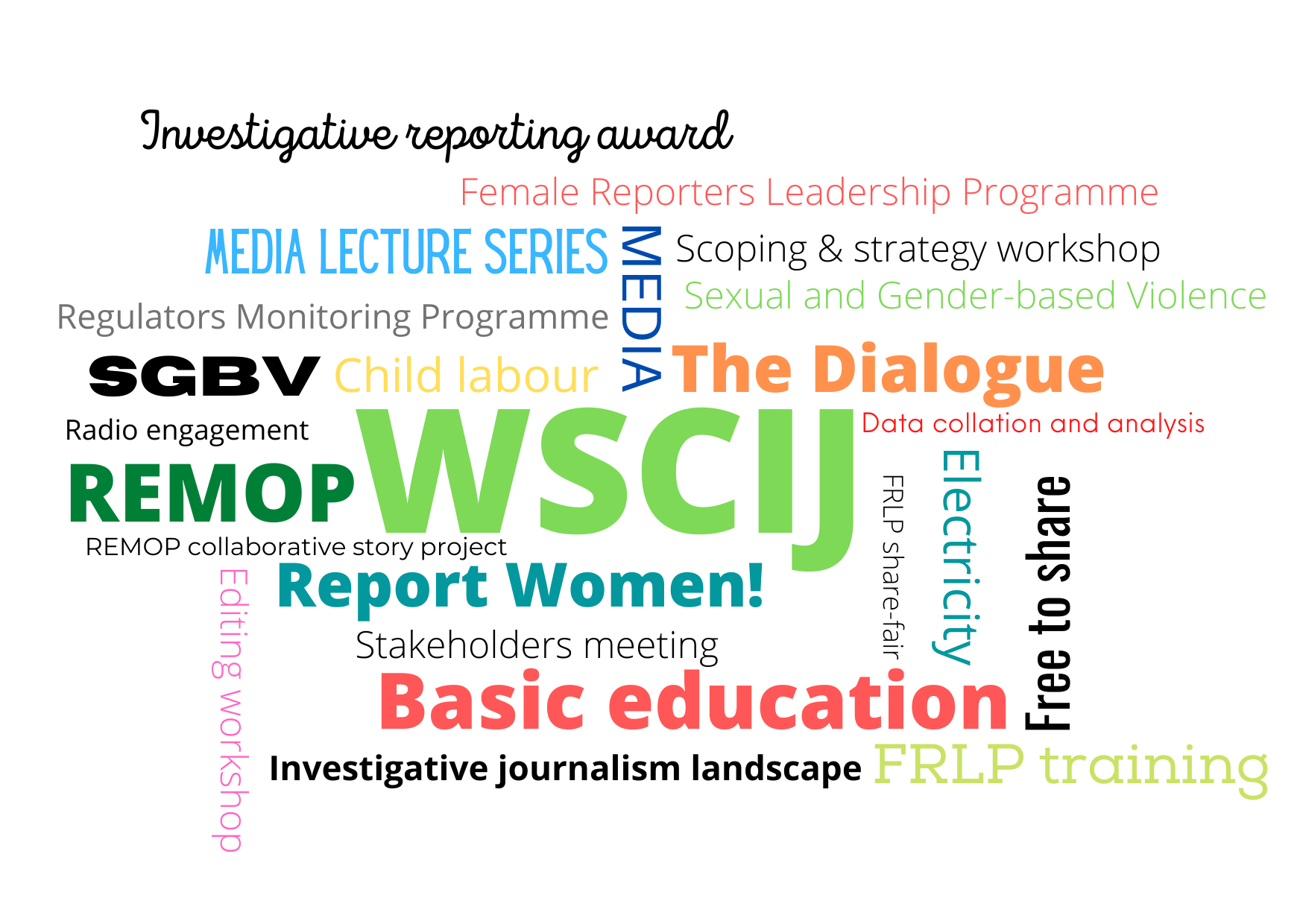 As we commence with the new year, we would love to walk you through our projects, results, and overall impact as we supported journalists and media organisations to deliver on their role as the watchdog of society.
January: Rapid response to COVID-19 continues
2021 began with a continuation of rapid responses to COVID-19 in Nigeria, with special attention to helping journalists and news media organisations improve access to information of marginalised groups through our Free to Share project which commenced December 2020. With support from the Free Press Unlimited and other partners on the COVID-19 'Together for reliable information', the WSCIJ through the project supported 36 reporters with mentors and funds to report the pandemic. These reporters were trained on COVID-19, access to information and investigative reporting. 48 reports covering 18 states across the northern and southern parts of Nigeria and Abuja, the Federal Capital Territory were published.

March: The leaders of tomorrow
Lucy Ladidi Ateko, a photojournalist with Guardian, published the last of three stories commissioned from the N2 million grant awarded Sharon Ijasan, 2019 runner-up of the Wole Soyinka Award for Investigative Reporting for the television category, by an individual donor who chose to remain anonymous. The piece,  How poverty frustrates Sekwanya's dream of becoming a nurse, published in March, tells the story of Sekwanya Joel, a teenage girl in the Federal Capital Territory (FCT), whose ambition of becoming a nurse has become a mirage as she dropped out of secondary school to support her poor aged parent by engaging in menial jobs. The commissioned stories documents child labour and violation of the rights of children in Nigeria.
May: A welcome expansion
The WSCIJ moved its office from Agidingbi in the Ikeja axis of Lagos to a bigger space in the Maryland area of the state. We also redesigned and added more functionality to our website to improve users' experience.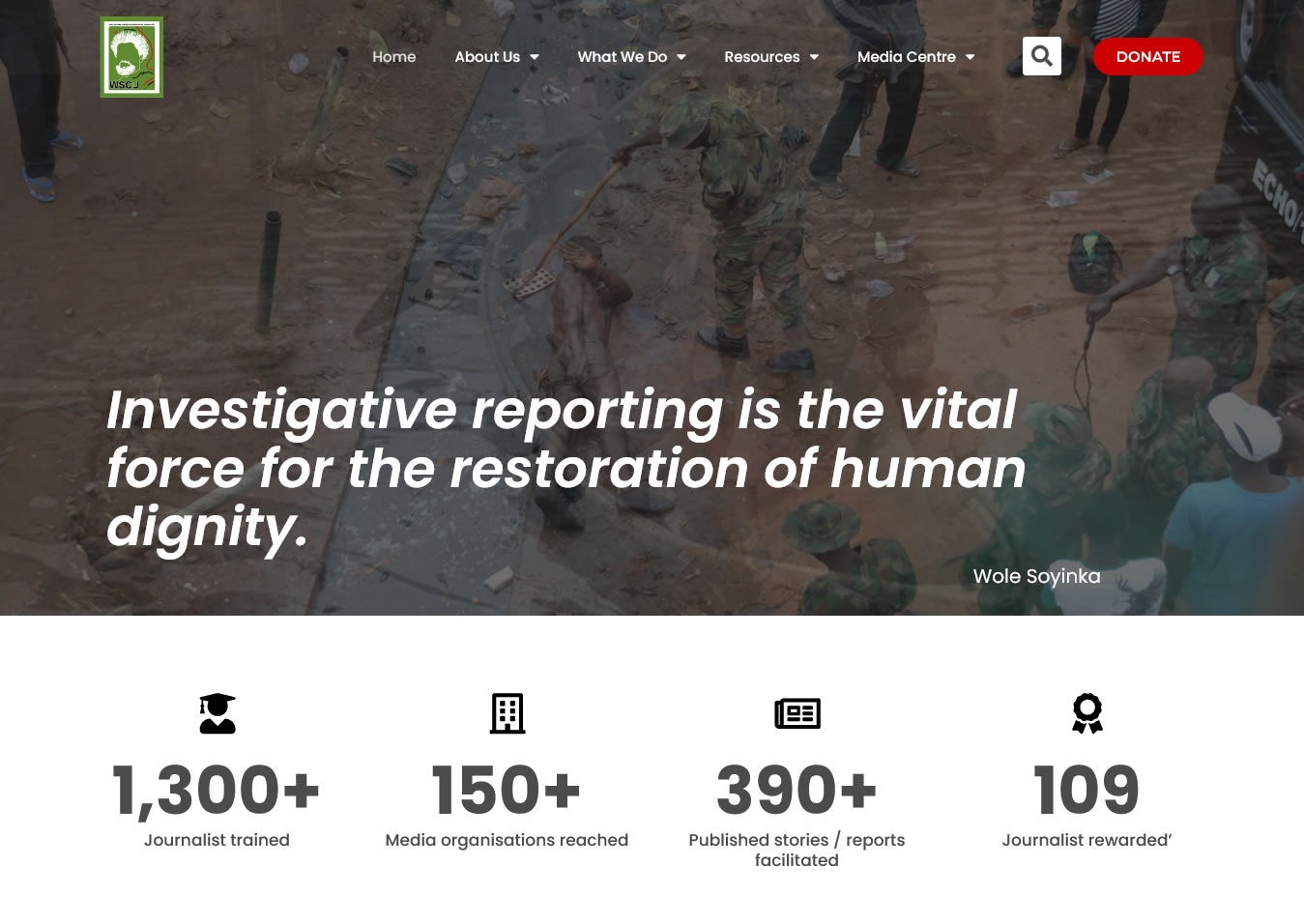 June: Collaborations on education and power supply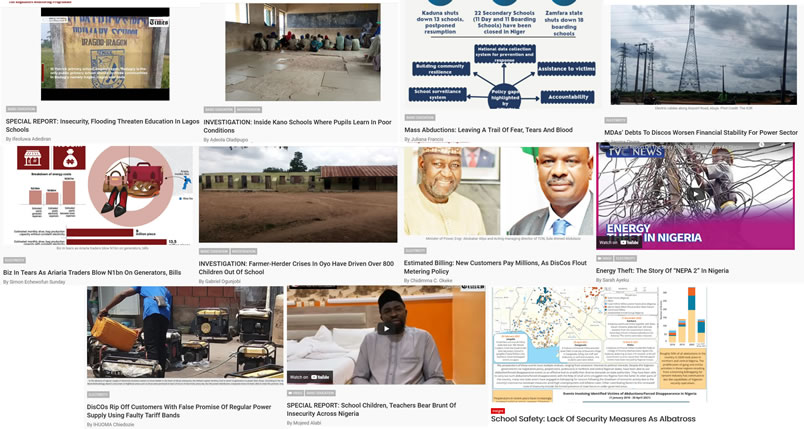 Under the Regulators Monitoring Programme (REMOP) implemented with support from the MacArthur Foundation, we midwifed a collaborative story project among four select media houses and two civil society partners to interrogate the salient issue of safety of students in Nigerian schools. In similar vein, we engaged three media and two civil society organisations to highlight core issues in the electricity sector. The collaborations produced 11 investigative stories. Thank you to our partners-in-progress – Foundation for Investigative Journalism (FIJ), Premium Times, Arise Television and New Telegraph, OYA Media and the Centre for Information Technology and Development (CITAD) for the story project on education; and Daily Trust, International Centre for Investigative Reporting (ICIR), TVC News, the Socio-Economic Rights and Accountability Project (SERAP) and Progressive Impact Organisation for Community Development (PRIMORG) for the electricity project.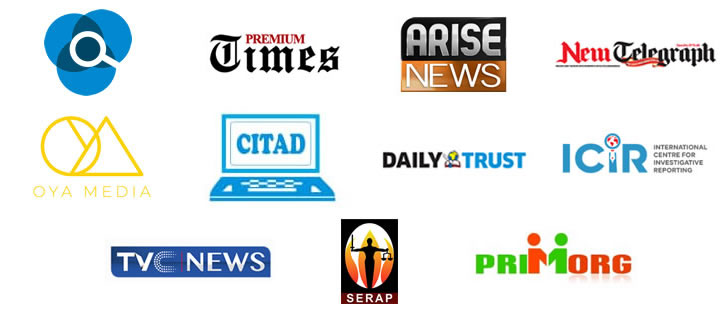 July: Impactful Conversations and more collaboration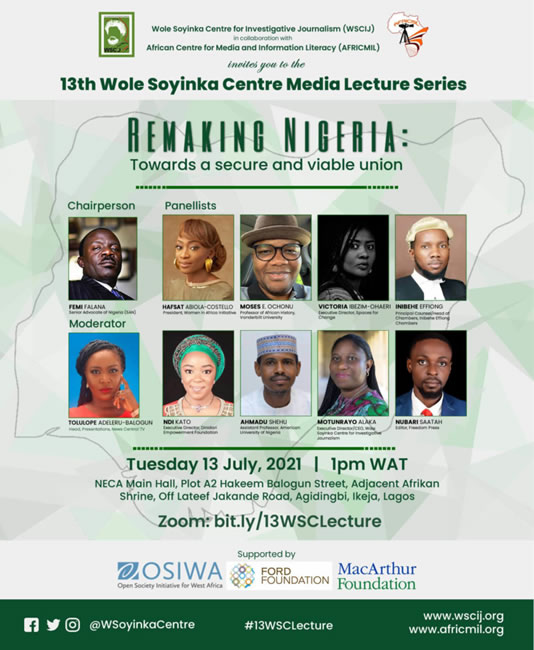 The 13th edition of the annual Wole Soyinka Centre Media Lecture held 13th July with the theme 'Remaking Nigeria: Towards a secure and viable union in collaboration with the African Centre for Media and Information Literacy (AFRICMIL). The speakers – Inibehe Effiong, Principal Counsel/Head of chambers, Inibehe Effiong Chambers; Hafsat Abiola-Costello, President, Women in Africa Initiative; Moses Ochonu, Professor of African History, Vanderbilt University; Victoria Ibezim-Ohaeri, Executive Director, Spaces for Change; Nubari Saatah, Editor, Freedom Press; Ndi Kato, Executive Director, Dinidari Empowerment Foundation; Ahmadu Shehu, Assistant Professor, American University of Nigeria; and Motunrayo Alaka, Executive Director/CEO, Wole Soyinka Centre for Investigative Journalism – offered community-based education, diversification of the economy, vibrant and sustainable media, equity, justice and inclusion of women for remaking Nigeria.
WSCIJ has developed an investigative journalism landscape report based on the winning works for the Wole Soyinka Award for Investigative Reporting over the last 15 years which will be launched soon. The effort began with a strategy workshop on 15th & 16th July to exchange ideas on the scope, choose the most celebrated stories in the history of the award, and agree on a timeline for publishing the report. A workshop to edit part of the media monitoring report on the landscape of investigative journalism Nigeria followed on 26th & 27th August. The report will map the landscape of investigative reporting, draw on methodologies and best practices, and speak to the future of investigative reporting in Nigeria.
Female reporters leading in the newsrooms and in conversations about SGBV

Also, in July, the Report Women! Female Reporters Leadership Programme (FRLP) four-day training with focus on Sexual and Gender-Based Violence (SGBV) held for 21 female reporters. This was with support from the Open Society Initiative for West Africa (OSIWA). The reporters have gone on to demonstrate great leadership skills through their projects and stories focused on SGBV issues. A share-fair was established to encourage progress sharing amongst participants after the training and mentoring exposure held 3rd & 4th November. Most of the reporters have made huge differences in their newsrooms and beyond with their story and leadership projects, with which they have imparted over 1100 beneficiaries.
October: The power of data and feedback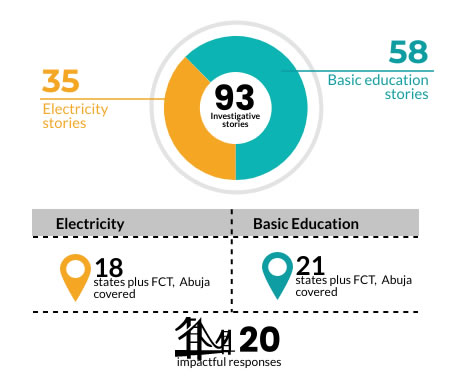 A stakeholders meeting held on the 20th & 21st to reflect on the lessons and impacts of the REMOP project which the WSCIJ has implemented for five years, particularly as it related to the media's role to hold the government accountable in the electricity and basic education sectors. Reporters who were trained and mentored under REMOP reported the project broadened their knowledge of the issues in both sectors and improved their capacity to investigate the issues. WSCIJ through REMOP enabled the publication of 93 investigative stories – 35 on electricity and 58 on education, these stories on electricity covered 18 states including Federal Capital Territory (FCT), Abuja, while the stories on basic education covered 21 states and the FCT. These reports have garnered over 20 impactful responses from the government and other relevant stakeholders. 
December: Amplification, results and impact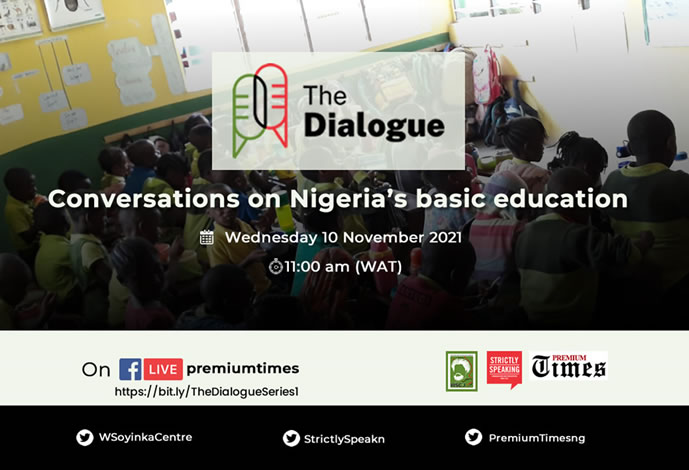 Stories produced under REMOP became tools for engagement online and on radio between November and December. WSCIJ in collaboration with Strictly Speaking and Premium Times held a six-part online series on education, The Dialogue, over six weeks to have conversations on the state of basic education in Nigeria. Similarly, three episodes of Public Square were held on Nigeria Info, 99.3 FM to raise discussions on the state of the electricity sector in Nigeria.
As part of the activities under the Report Women! Female Reporters Leadership Programme (FRLP), the WSCIJ commissioned five reporters to do investigative stories on sexual and Gender-Based Violence (SGBV), also six other reporters will follow up on the status of some compiled cases of SGBV in the media between 2018 and 2020. Both reports alongside the findings of a media monitoring conducted by the WSCIJ within the period will feed into a media justice status report on SGBV in Nigeria that is been worked on.
A grand finale of excellence; the 16th edition of the annual Wole Soyinka Award for Investigative Reporting held on the 9th of December 2021 at NECA House in Lagos. This year, WSCIJ honoured 14 reporters. Josiah Ajiboye, a veteran cartoonist, and painter was presented the Lifetime Award for Journalistic Excellence. Also, CLEEN Foundation was honoured with the Human Rights Anti-Corruption Defender Award. The centre used the event to launch its Civic Space Guards project.